Series
Greaven
Simple furniture collection with simple lines, perfect for modern interior decoration.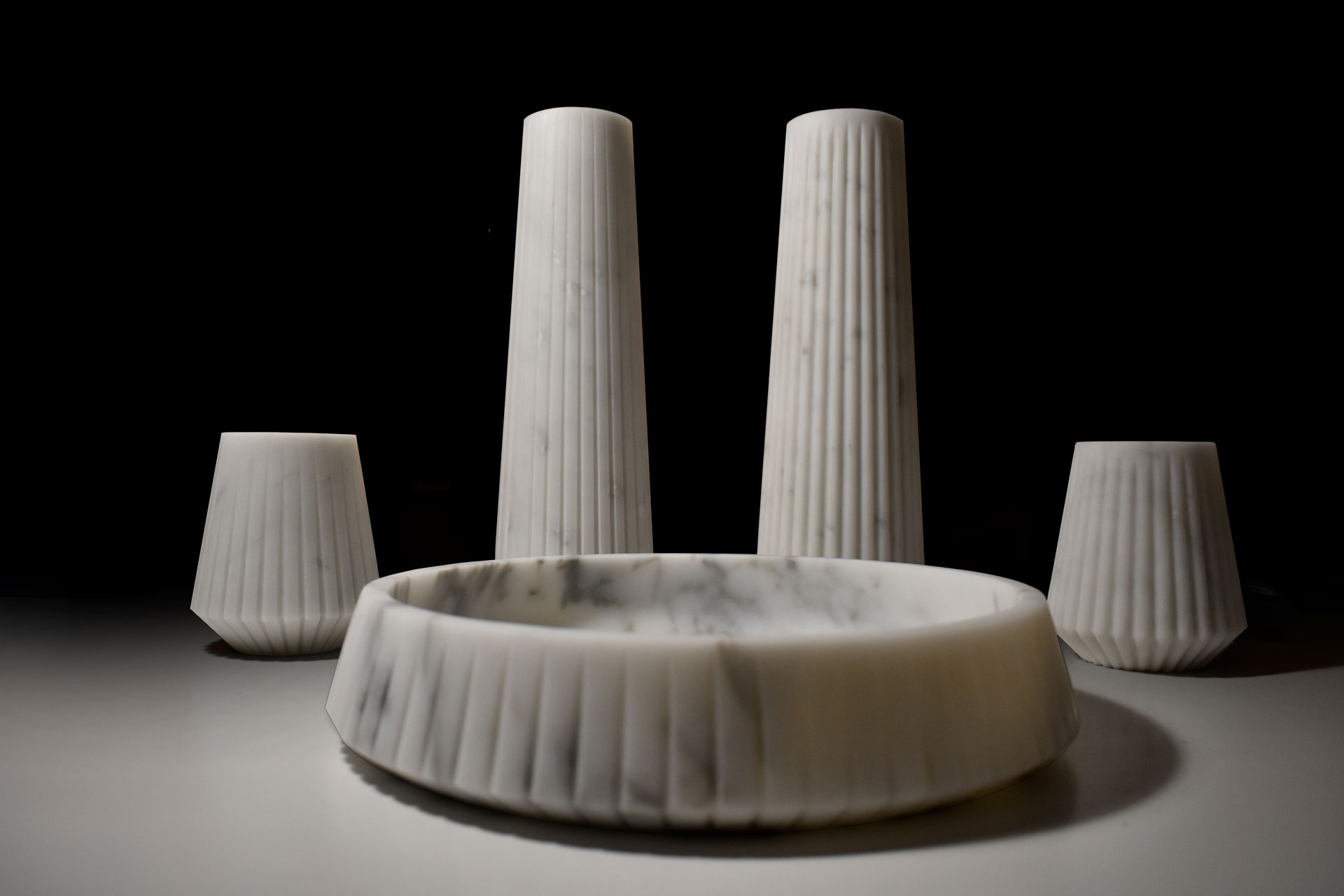 About serie Greaven
This collection is born from the experiments of Jacopo Simonetti design, in search of furnishing objects, which could have a modern line, but try to contain the costs of processing and creating the product, making these objects simple and characterized by basic forms, with a innovative engraving with an even thing, which reduces its costs considerably without renouncing an aesthetic appeal suitable for any environment.
The series consists of two vases of different sizes and a tray that are characterized by the same classic stick processing or the innovative even-edged variant, made of white carrara marble.