Ball
Sospesa
The Ball Sopsesa is a candle holder with a particular shape given by the suspended container.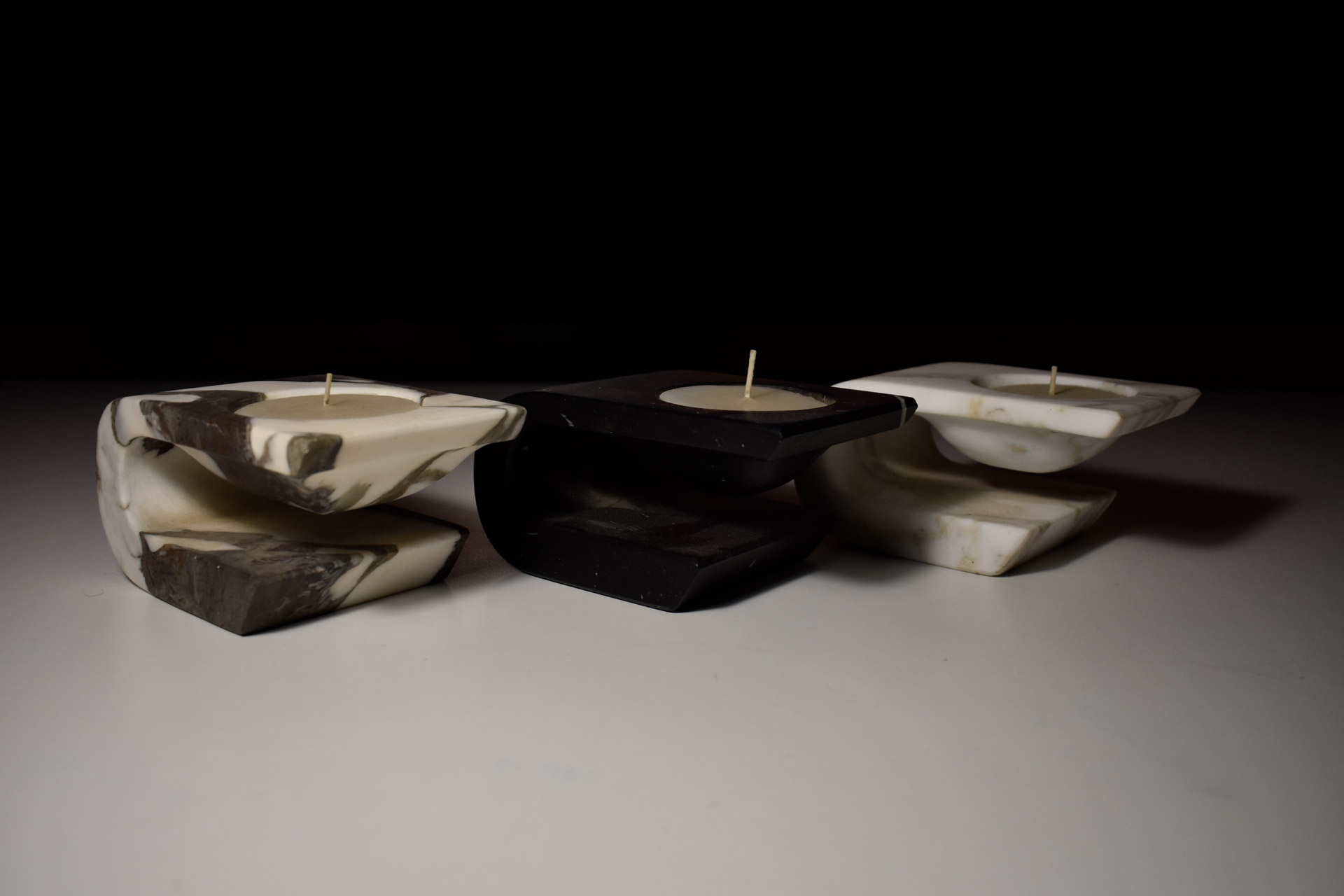 About Ball Sospesa
The Ball Sopsesa was born from one of the first studies of Jacopo Simonetti design, looking to give marble, considered a heavy material, a sensation of lightness, through a line of furnishing products, and from this project the suspended ball was born.
With its innovative and elegant shape, giving a sense of suspension of the moment, linked to the passage of time marked by the burning of the candle inside.
The line is made entirely of marble, with various materials: Nero Marquinia, Calacatta gold and Calacatta red.